26.12.18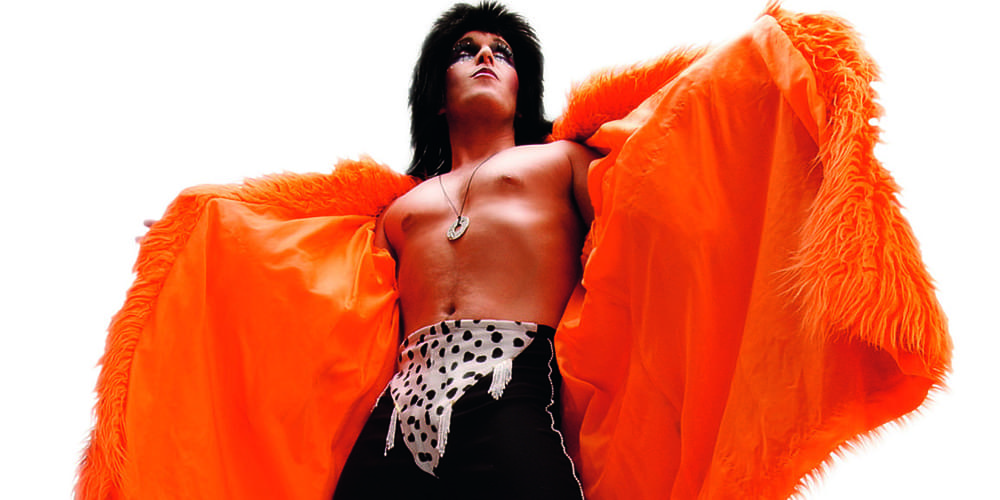 SWEETY GLITTER & the Sweethearts

Glam Rock 26.12.18 in Kassel, Fiasko
Tickets zu SWEETY GLITTER & the Sweethearts
Kassel
---
Informationen
Das wird eine Extra-crazy-super-special-Party ! SWEETY GLITTER & THE SWEETHEARTS fünf Musiker mit Musik der 70'er Jahre in der Heute-Zeit. Love & Peace and Flower Power – LIVE ! Die Braunschweiger Band rocken am Dienstag, den 25.12.2016 und Mittwoch, den 26.12.2016 in Kassels guter Stube für den gepflegt gespielten Live-Rock'N'Roll. Sie werden den altehrwürdigen Liuve-Club mit Ihrer Show in Glitzer und Glamour "hüllen" wie es in den 70er Jahren Bands wie DAVID BOWIE mit seinen Spiders vom Mars taten.
Das "FIASKO" wird während ihres Auftritts wieder zum Festtempel des Rock'N'Roll.
Ein unglaublich erfolgreiche Open Air Saison liegt hinter ihnen. Das hätten sich die fünf Glamour Hippies nicht schöner ausdenken können. Nach umjubelten Auftritten mit JAN JOSEF LIEFERS auf der Kieler Woche, dem ZF Festival am Bodensee mit 40.000 Fans, heissen 40 Grad und noch heisseren Bands wie FANTASTISCHEN 4, REA GARVEY u.a. sowie den begeisternden Auftritten auf der NDR SOMMERTOUR 2015 nun also endlich mal wieder in Kassel zu den schon traditionellen Weihachtskonzerten. Spätestens wenn Wirt Oli Kurweil und seine Crew wieder zu Zugabe die Tropfenpfänger der Bierseidel 'regnen' lässt kocht das "FIASKO" endgültig.
Hier spielten sie schon legendäre Gigs. Eingeweihte wissen, das die Band zu später Stunde sich selbst auf der Tanzfläche wiederfindet und mitfeiert bis in den frühen Morgen. Nun sind sie also wieder zurück und werden den Club zum Beben bringen. Es gibt nur wenige dauerhafte Phänomene, die die Kulturlandschaft Norddeutschlands über Jahrzehnte prägen. Die Old School Rock-Ikonen von SWEETY GLITTER & THE SWEETHEARTS sorgen bundesweit für heisse Rockshows und ausgelassene Partylaune.